ADYAR GOPAL PARIVAR

ANNUAL CONVENTION 2013

MUMBAI CONVENTION

Sunday, 29th December, 2013,

at Sri GSB Sevamandal, Sri Guru Ganesh Prasad, Bhukailash Nagar, Near Sion Fort,

Sion East, Mumbai 400022.

Phone: 022-24078147 and 24078226
INVITATION

PHOTOS

1st October 2013

Dear Relatives,

I am pleased to invite you and your family to our Annual Convention to be held onSunday, 29th December, 2013, from 9.00 am. to 6.30 pm. at Sri GSB Sevamandal, Sri Guru Ganesh Prasad, Bhukailash Nagar, Near Sion Fort, Sion East, Mumbai 400022. Phone: 022-24078147 and 24078226.

Because of the pressure of present day civilization it is necessary for us to plan in advance on major events. Even after adequate planning we are constrained with multiple appointments on the same day and time and fail to fulfill our obligations to one or the other event that clash with one another.

The 107th birth anniversary of late Adyar Gopalakrishna Shenoy falls on 21-9-2013 and his death anniversary on 8th Aug. 2013. And yet we hold our function in his memory in December of the year in order to make it convenient for members to attend. We have already booked the above hall. I request you to plan in advance and try to attend the Meeting along with wife and children.

There will be many chances to win prizes. Children can win one-time scholarships. Volunteer aprons will be sent by courier to those who wish to wear it. Traveling allowance will be paid for both local and out-of-city members. (Locals receive Rs. 100 per head maximum Rs. 400 per family and Out-of-state members will receive Rs. 1500 per head maximum Rs. 6000 per family). Accommodation in a common hall may be booked in the Sri Guru Ganesh Prasad building for one night. Up to 50 people can live here. Please fill up the form given on the back for traveling allowance and accommodation and it will be provided on first come first serve basis.

Please plan in advance to ensure your presence at this event. I am sending by courier about 25 white aprons to willing members who wish to volunteer in helping the smooth running of the function. These aprons are not to be returned and kept by the volunteers for their personal use after the function is over.

Yours sincerely,

Dr. Mohan Shenoy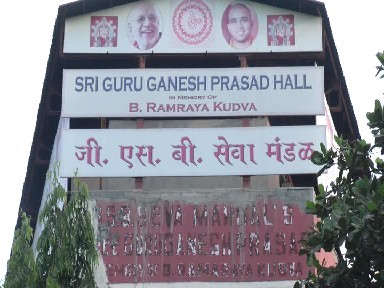 Sri Guru Ganesh Prasad Front view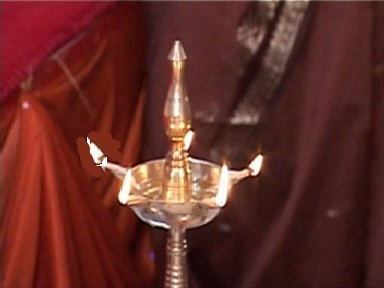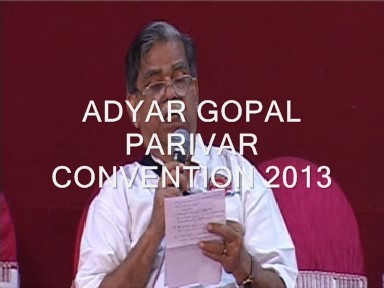 Inauguration lamp

Mohan Shenoy reading out Invite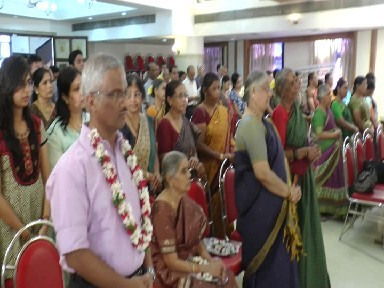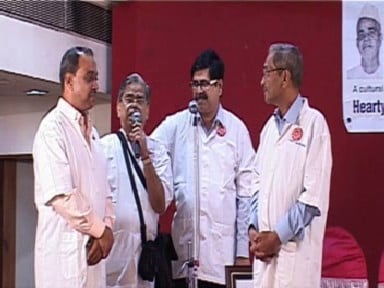 PROGRAMME

Invocation

Volunteers ready

8.30 am.: Breakfast

Menu: (a) 2 Idlis (b) 1 vada (c) Sambar (d) Chutni (e) 1 kashi halwa (f) tea or coffee or milk for children. This will be given until 10.30 a.m.

10.30 am: Inauguration, Lighting the lamp, Welcome speeches, Homage to those who elders who passed away during the year.Music, Dance, Book release,  Presentations.

Mid-morning hot drink is sweet milk with some falvours such as badam or other prevalent in Mumbai. This is given to all those in attendance between 11.00 a.m. and 11.30 a.m.

Lunch is at 1 p.m. and it will be buffet style (in clean large polithene plates with paper towels. No plantain leaves but there will be tables and extra chairs for people to carry the plate and sit to eat. Tables are to be covered with sheets of table cloth)

The lunch menu: a)Mixed pickle, b)Suran Koota, c)Papad, d)Wodi varieties, e)Green leaves (Bhajji leaves) sweet Upkari, f)Wodi Ambat, Ananas Mango Sweet and Sour Sasam, g)Chana Ghashi (red chana) with Kadgi pieces, h)Capsicum Bajji, i)Sweet Appam, j)Idi Appam with coconut chatni, (Idi Appam is 6 inch diameter Polo Dossa 1 cm thick and soft), k)Main dish Rice (soft and fluffy, not half-cooked but fully cooked), l)Sambhar (with three or more mix vegetables and quite spicy and thick, not watery), m)Curds, n)Dalitoye in a bowl, o)Madgane payasa in a bowl, p)Drinking water in sealed sachets, q)Spicy buttermilk and r)Ice Cream of five flavours and unlimited quantity).

No meals served after 2.30 p.m.

3.00 p.m. Group Photo sessions, Distribution of Prasad like travel allowance, scholarships, prizes for games, music, dance etc.

3.30 p.m. Coffee or Tea is to be served in paper cups to the audience by bringing the beverages to the hall and serving them while the people are seated in the hall.

At 5 p.m. Batata Vada (1 each) and Tomato Ketchup and Coconut Chatni and Coffee or Tea1

At closing time, distribute the bags of Tambool consisting of a large coconut but no betel leaves and no supari and a cardboard box of sweets consisting of one Boondi Ladu, one Saat and 25 grms of Chewda (Mumbai chewda).

Dr. Mohan Shenoy thanks all those members who took the trouble to travel to the Sri Guru Ganesh Prasaad Hall, at Sion Fort, Mumbai, and participated in the Mumbai convention. He is thankful to the guests also.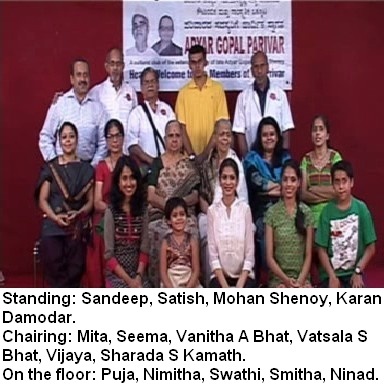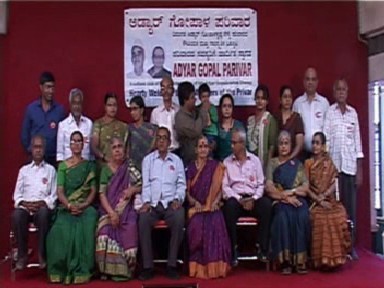 DESCENDANTS OF MIJAR MANJUNATH SHENOY

Standing: Sooryakanth, Madhav Kamath, Dhanavathi, Vatsala Kamath, Satish Kamath, Ganapathi S Prabhu with Ananth in his arm, Veena, Supriya Prabhu, Prathima and Vasanth Prabhu, Srinivas Kamath.
Sitting: Vaman Prabhu, Revathi, Nirmala R Kudva, Shankar M Prabhu, Suguna, Sudarshan Prabhu, Anuradha, Vidya Srinivas Kamath.
ALPHABETICAL INDEX OF ATTENDEES

1. OUTSTATION

A

001. Adithi G Kudva

002. Ashwin V Kini H

D

003. Deepika Devidas Kudva

004. Devanand Shenoy

005. Devidas Sanjiv Kudva

006. Dhanush Dinesh Mallya

007. Dinesh Mallya B G

008. Divya Dinesh Mallya

J

009. Jayashree (Jayanthi) Kamaldas Kudva,

K

010. Kamaldas Kudva M

M

011. Manjula Rajesh Pai

012. Mohandas Kudva M

013. Mohan G Shenoy

N

014. Nagaraj Kini;

015. Namratha Nagaraj Kini

016. Nandini Nagaraj Kini;

017. Navya Nagaraj Kini

P

018. Prakash Hegde

019. Prateeksha Prakash Hegde

020. Priya Prakash Hegde

R

021. Raghavendra Ramdas Shenoy

022. Rakshitha Raviraj Kini

023. Ramdas Shenoy

024. Ranjani Ramdas Shenoy

025. Rathika Rajesh Pai

026. Raviraj Kini

027. Rekha Raviraj Kini

028. Reshma Ramdas Shenoy

029. Rithwik Rajesh Pai

S

030. Santosh B Prabhu

031. Shobha Mohandas Kudva

032. Smitha Devanand Shenoy

033. Srikanth Devanand Shenoy

034. Sudha Bhaskar Prabhu

035. Sumathi Devanand Shenoy

V

037. Vighnesh Devidas Kudva

2. ATTENDEES FROM MUMBAI

A

038. Aarati Surendra Kudav

039. Aishwarya Surendra Kudav

040. Ajit Rewadkar

041. Alka Pramod Bhandarkar

042. Amit Rewadkar

043. Amogh Mahesh Prabhu

044. Ananth Ganapathi Prabhu

045. Anuja Mahesh Prabhu

046. Anuradha Damodar Shenoy

047. Anuradha Sudarshan Prabhu

048. Apuarva Nagaraj Shenoy

049. Archana Subray Kamath

B

050. Balakrishna A Kamath

051. Bharathi Shashidhar Nayak

C

052. Chandrakala P Kamath

D

053. Damodar N Shenoy

054. Damodar Varadaray Bhat

055. Dhanavathi Ganesh Prabhu

056. Dinesh Achuth Kamath

057. Divya Dinesh Kamath

E

058. Eknath V Kudva

G

059. Ganapathi S Prabhu

060. Ganesh Prabhu

061. Gowri Dinesh Kamath

K

062. Karan Damodar Bhat

063. Keshavray Prabhu

L

064. Lalitha Madhav Kamath

M

065. Madhav Kamath

066. Madhavi Taranath Kudva

067. Mahesh Prabhu

068. Meetha Sandeep Bhat

069. Mithun Taranath Shenoy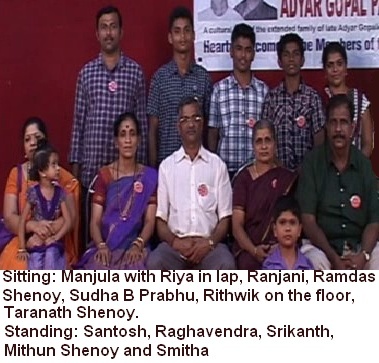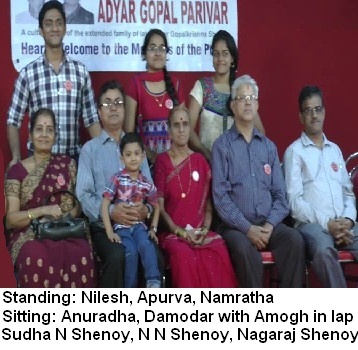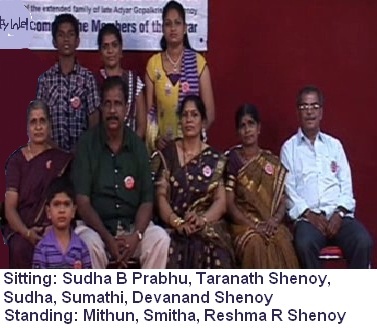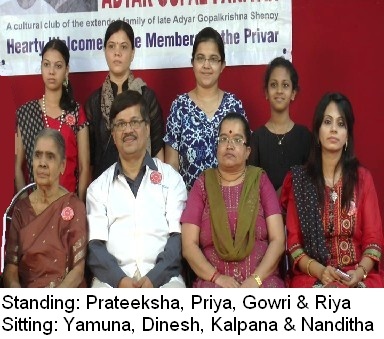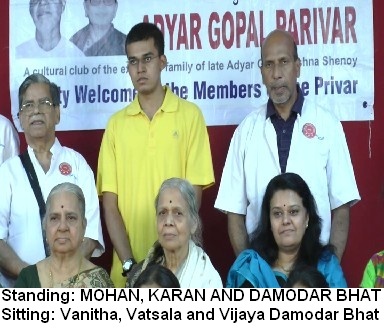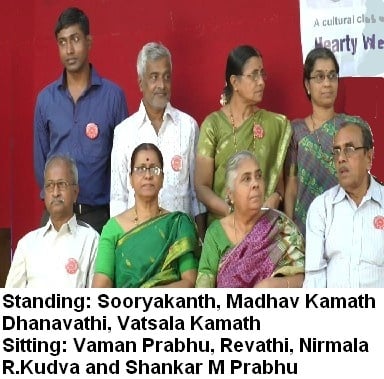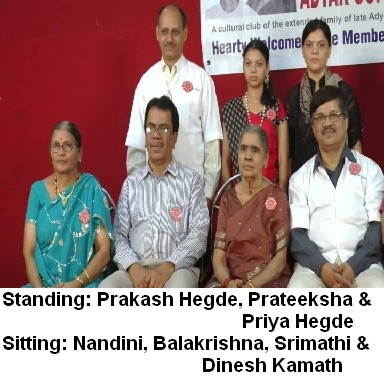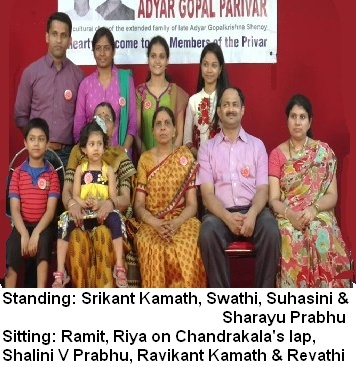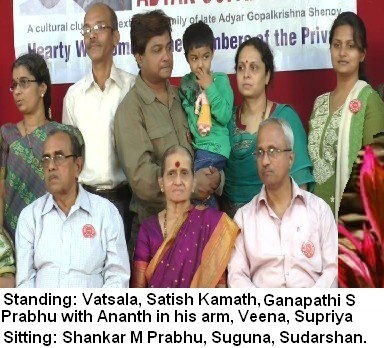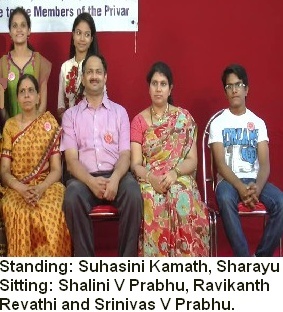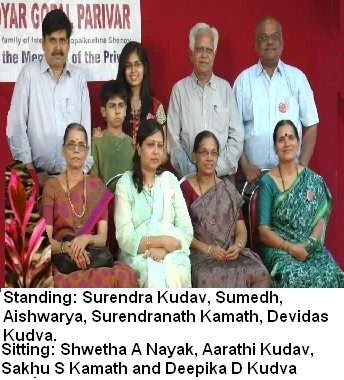 N

070. Nagaraj N Shenoy

071. Nagaratna Nagaraj Shenoy

072. Namrata Nagaraj Shenoy

073. Namitha Vijayakumar

074. Nandini Balakrishna Kamath

075. Narayan Narasimha Shenoy

076. Nilesh Damodar Shenoy

077. Nimitha Sandeep Bhat

078. Ninad Sandeep Bhat

079. Nirmala Raghuram Kudva

080. Nitant Rajesh Parurkar

081. Nitesh Pramod Bhandarkar

082. Ojaswi Amit Rewadkar

P

083. Pandurang Kamat

084. Pooja Shashikant Kamath

085. Prameela Rewadkar

086. Pramod Pandurang Bhandarkar

087. Prashant Kamaldas Kudva

088. Prathima Vasanth Prabhu

089. Preetesh Pandurang Kamath

090. Priya Pandurang Bhandarkar

091. Priya Pandurang Kamath

R

092. Raghunath Mallya

093. Ramit Ravikant Kamath

094. Ravikant P Kamath

095. Revathi Ravikant Kamath

096. Riya Ravikant Kamath

097. Riya Vijaykumar

098. Ruchira Rajesh Parurkar

S

099. Sakhu Suresh Kamath

100. Satish K Prabhu

101. Satish Varadaraya Bhat

102. Sandeep Achuth Bhat,

103. Seema Satish Bhat

104. Shalini (Krishnabai) V Prabhu

105. Shankar M Prabhu

106. Shanthi Srinivas Pai

107. Sharada Shashikant Kamath

108. Sharayu Varadaray Prabhu

109. Shashank Shashidhar Nayak

110. Shashidhar Nayak

111. Shruthi Srinivas Kamath

112. Shweta Amit Rewadkar

113. Shwetha Aravind Nayak

114. Smitha Satish Bhat

115. Siddesh Eknath Kudva

116. Srikant Subray Kamath

117. Srinivas Kamath

118. Srinivas S Pai

119. Srinivas Varadray Prabhu

120. Subray L Kamath

121. Sudarshan Prabhu G

122. Sudha Narasimha Shenoy

123. Sudha Taranath Shenoy

124. Sugandhi Keshav Prabhu

125. Suguna Shankar Prabhu

126. Suhasini Subray Kamath

127. Sujatha Pandurang Kamath

128. Sumedh Surendra Kudav

129. Supriya Sudarshan Prabhu

130. Surendra Kudav

131. Suresh (Surendranath) Kamath

132. Suryakanth Madhav Kamath

133. Swathi Satish Bhat

134. Swathi Srikant Kamath

T

135. Taranath Kudva

136. Taranath Shenoy

V

137. Vasanth Prabhu

138. Vatsala Srinivas Bhat

139. Vatsala Satish Prabhu

140. Varija (Vanitha) Achuth Bhat

141. Veena Ganapathi Prabhu

142. Vidya Srinivas Kamath

143. Vidya Vishwanath Kudva

144. Vijaya Damodar Bhat

145. Vijaya Shashidhar Shenoy

146. Vishwanath V Kudva

Y

147. Yamuna Achuth Kamath

3. GUESTS

148. Mr. Vasanth D Kamath

149. Mrs.Vatsala V Kamath

150. Mr. H. N. Kamath

151. Mr. Radhakrishna Kamath

152. Mrs. Sharada R Kamath

153. Mr. Dinesh Kamath

154. Mr. Dinesh P Shenoy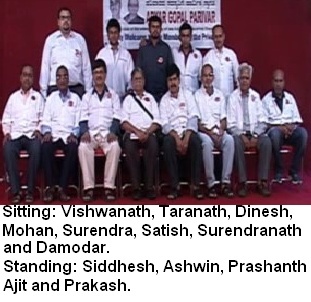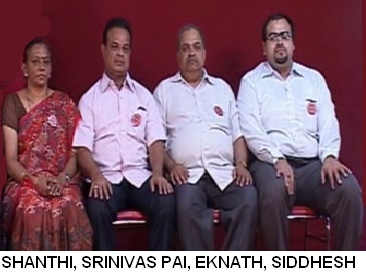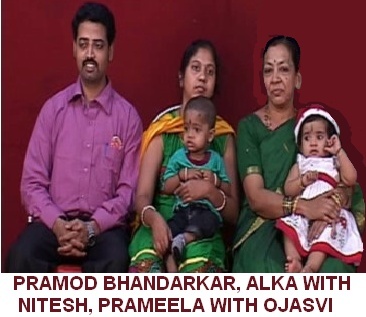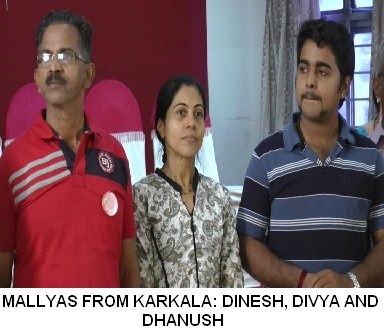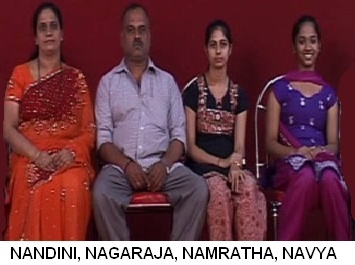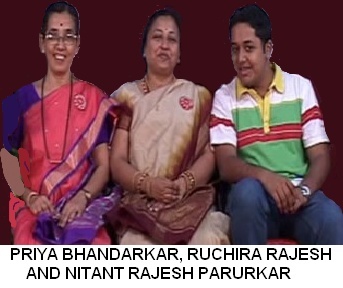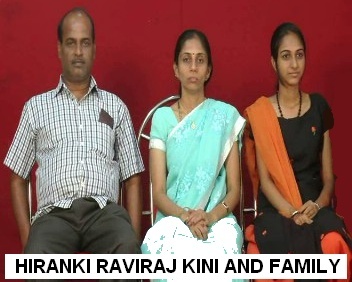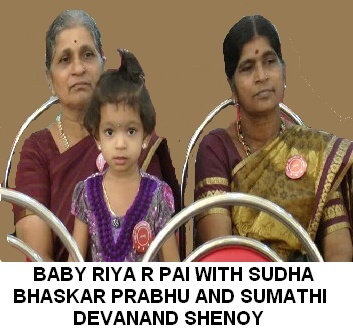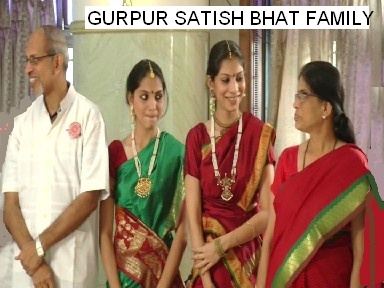 Satish Bhat, Swathi, Smitha, Jayashree
Keshavray M Prabhu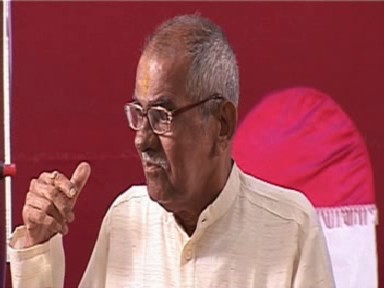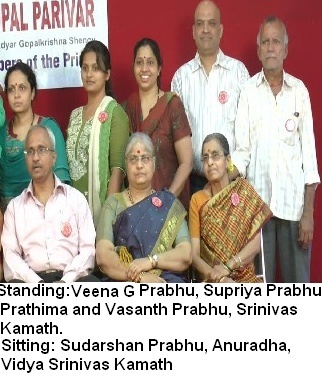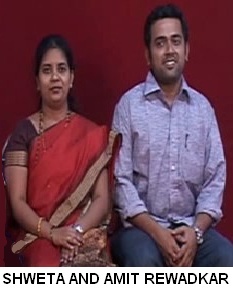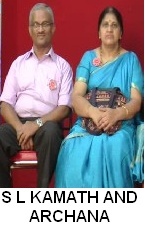 Mijar Madhav Shenoy married Bhagirathi, the eldest of the three sisters who are the root persons of Adyar Gopal Parivar. Manjunath was the second son of Madhav. Vedavathi, the only daughter of Manjunath married Guddeyangadi Manjunath Prabhu. Keshavray is a son of Vedavathi. Keshavray had been ailing from some time when he attended the Mumbai Convention. Keshavray's nephew G S Prabhu has reported that Keshavray expired on 14-2-2014 at Mumbai.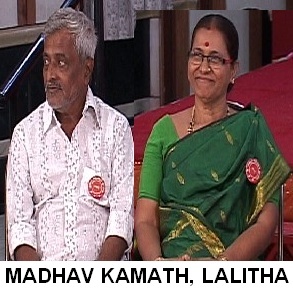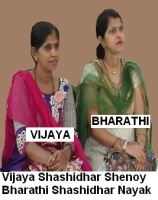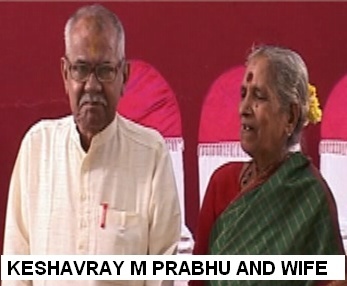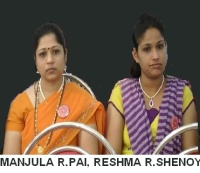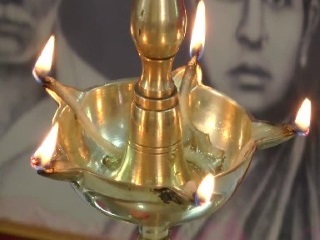 Inauguration lamp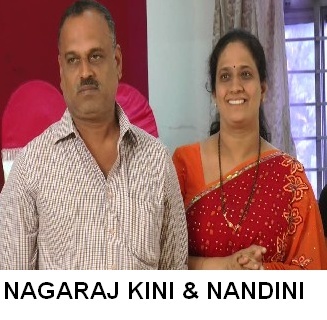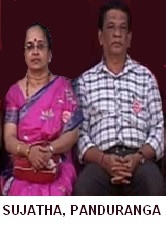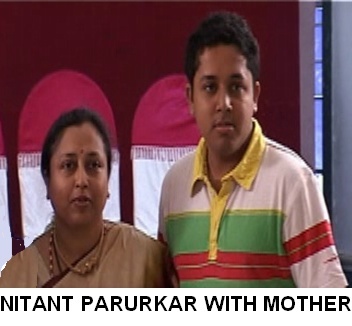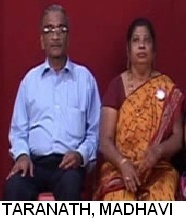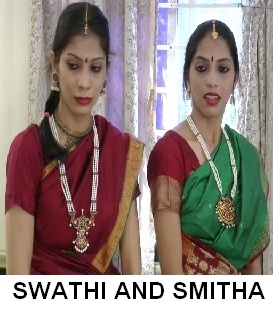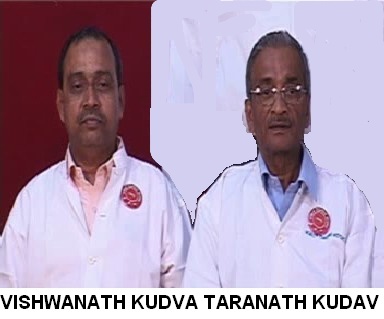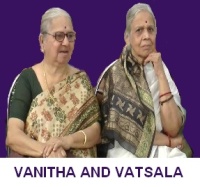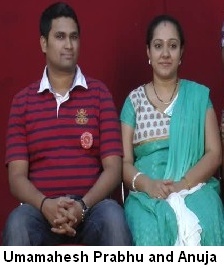 PORTRAITS