ADYAR GOPAL PARIVAR

ANNUAL CONVENTION 2008

MANGALORE CONVENTION

held on Sunday, 21st September, 2008 

from 8 a.m. To 3 p.m.

At the Scouts Bhavan, Nehru Avenue, Lal Bagh, Mangalore.
The Adyar Gopal Parivar Annual Convention 2008 was held on Sunday the 21st September 2008 at the Scouts and Guides Bhavan in Lal Bagh, Mangalore.The function was attended by about 80 members of the Parivar. Only the members were invited to the function. The convention began with opening remarks by Mamatha Manohar Nayak, at 8.00 a.m.The ceremonial lamp was lighted by senior members of the Parivar. A souvenir folder was released by Sri M. Mohandas Kudva. Obituary notes were read followed by observing silence for one minute for those members who departed during the last 12 months.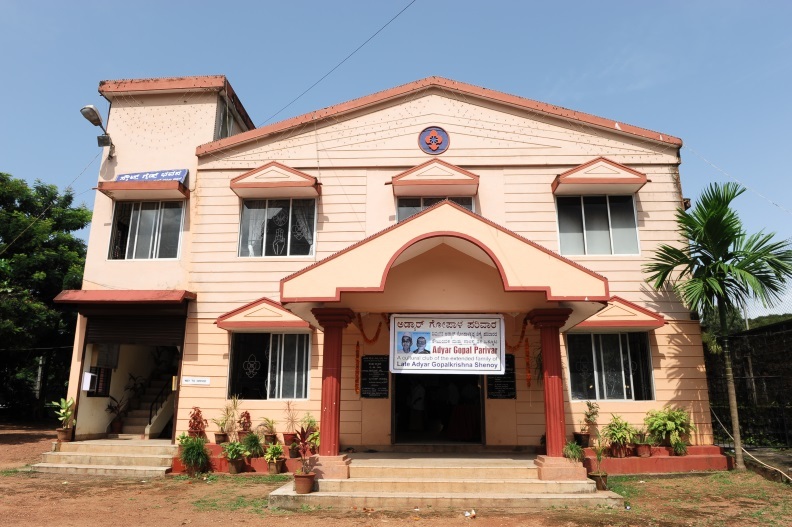 SCOUTS BHAVAN

First Letter from Dr. Mohan Shenoy (Convener of Adyar Gopal Parivar)

11th July. 2008

Dear Relative,I am pleased to invite you and your family to our Annual Convention to be held on Sunday, the 21st September, 2008 at the Scouts Bhavan, located on Nehru Avenue, Lal Bagh, Mangalore. The 102nd birth anniversary of late Adyar Gopalakrishna Shenoy also falls on 21-9-2008.

In order to keep the memory of my father late Adyar Gopalakrishna Shenoy alive and active, I have invited only the members of Adyar Gopal Parivar from right and left including the relatives of his wife Radha Bai (or Amba) so that this meeting becomes more or less like a business meeting with no fan-fare of any kind. The main purpose of the meeting is for the blood relatives of Adyar Gopal to come together and renew their family links. The wives and husbands of the blood relatives and their children and grand-children are taken to be equal to the blood relatives.

Any one would come and attend the meeting and join the club purely on the basis of his or her blood relationship and how much love and respect he or she has for Sampige Madhav Kini, Mijar Madhav Shenoy, Mijar Annappa Kamath, Manchkal Lakshman Kudva, Hiranki Shanthayya Kini, and Adyar Manjunath Shenoy who happen to be our ancestors. There is no membership fees of any kind.

I request you to consider this as my personal invitation to you to come to Mangalore and attend this special function, and pay your respects to the dead and express your love and affection to the living relatives, through Adyar Gopal Parivar.

You and your wife and child/children are listed as members of this Adyar Gopal Parivar. Please ask your brothers and sisters and their spouses and children to send me their names to enrol as members, if they have not already done so. The spouses are considered equal to the members.

Since food is going to be served.I request you to let me know if you are attending, and how many members will accompany you. For those who come from far out stations the Parivar will reimburse part of the travel expenses. Let me know if you intend to present any cultural item, such as singing songs, dancing, or other cultural items, or give a small talk. We need volunteers to help us to manage the event. Please enroll yourself for cultural item or to become a volunteer. There will be a small amount of allowance money given to volunteers, and prizes to the cultural items. There will be a lottery held to distribute prizes of total amount Rs. 35,000. I will write to you again with details of the programme.

Yours sincerely,

Dr. Mohan Shenoy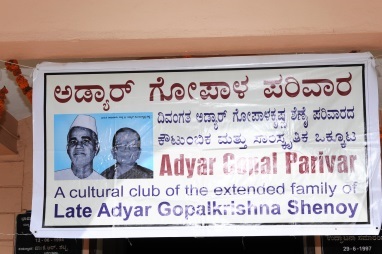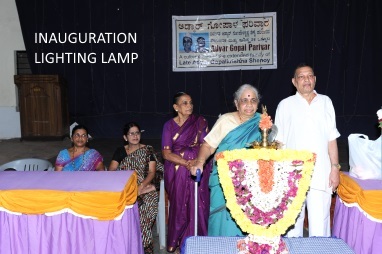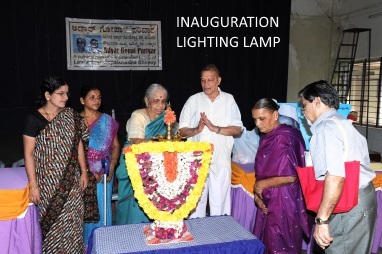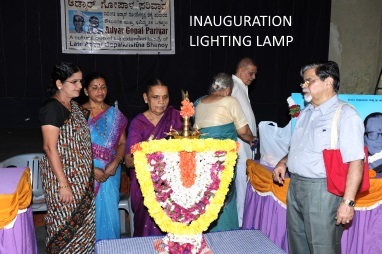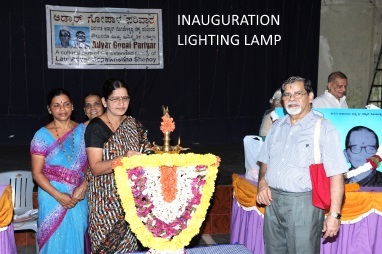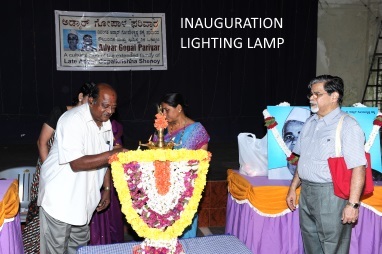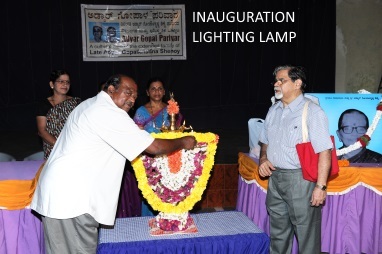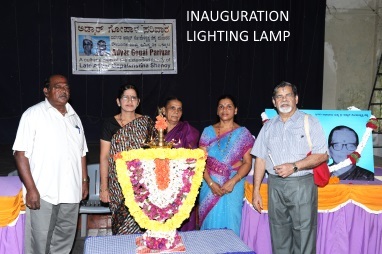 Second Letter from Dr. Mohan Shenoy

21st August, 2008

In continuation of my letter dated 11th July, 2008, I wish to remind you of the Convention to be held on the 21st September, 2008 at the Scouts Bhavan, located on Nehru Avenue Road, Lal Bagh, Mangalore.

I hope you are making preparations to attend the convention. The program of the convention is given below.

This year, Adyar Gopal Parivar has decided to give all those who attend the function a small amount of money as "Prasaad from our Ancestors" to meet part of their expenses in attending the convention. There will be an allowance of Rs. 100 to each volunteer also.There will be incentive payments and prizes for songs, dances, and entertainment artists. All artists must be from our Parivar only. Please get ready with your songs, dances, etc. and let me know in advance your item and time required. Maximum time given is 5 Mts. All these will be video-recorded.

Since food is going to be served I request you to let me know if you are attending, and how many members will accompany you. If I do not hear from you, I will think that you are not coming. Please call me on my mobile, or write to me at least by 15th September 2008. I will appreciate it if you write me a letter giving details because to take down the notes while talking on the phone is cumbersome and could cause errors. I will be leaving for Mangalore from Bangalore by 18th Sept. 2008, so you can call me at my land line number till then. Hope you will attend the function and remember your ancestors together with all of us. Bring large framed photographs of your ancestors to display in the hall for all to see. Please bring big printed labels also to paste under the photographs for all to be able to read.

Thank you.

Yours sincerely,

Dr. Mohan Shenoy

DR. MOHAN G.. SHENOY

13/D, 6TH CROSS, R.K. LAYOUTPADMANABHANAGAR, BANGALORE 560070

Phone/Fax: 91-80-26797278/

Mob 9845855787

Web site: www.adyargopal.com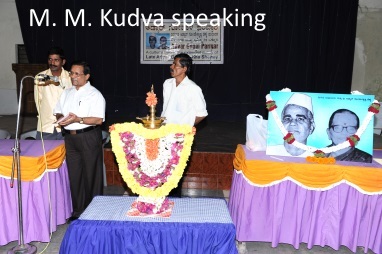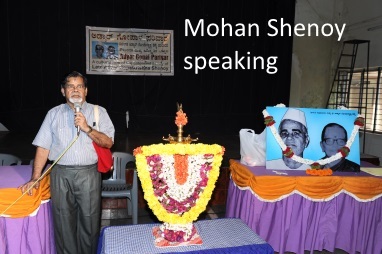 Photographs of winners of Lucky Dip held at the Adyar Gopal Parivar Convention 2008

(No Enlargements available for these photos)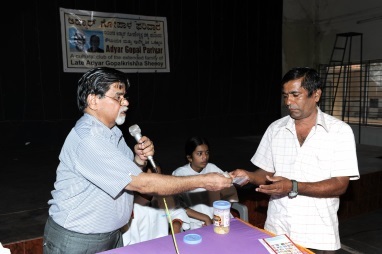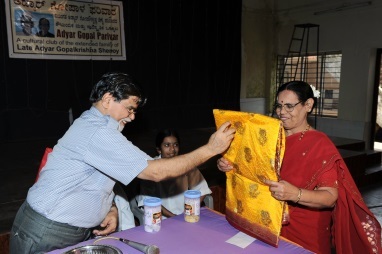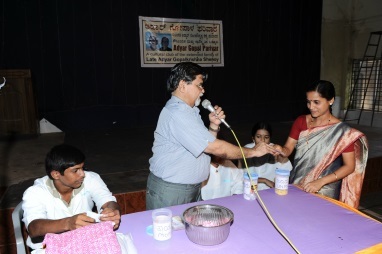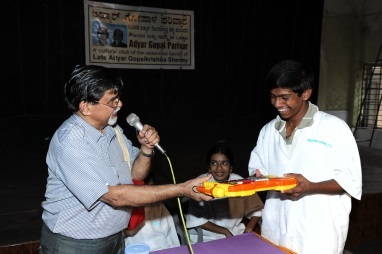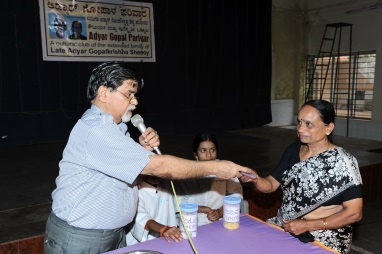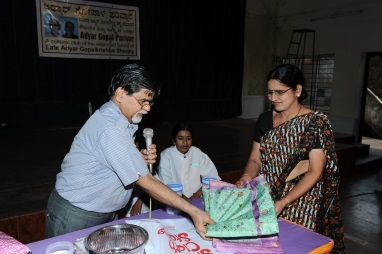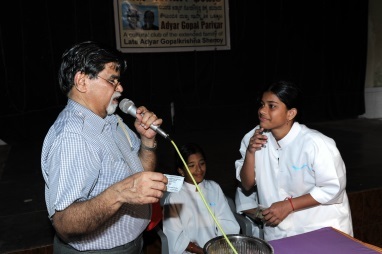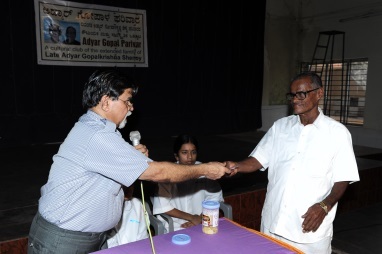 PROGRAMME

Sunday the 21st Sept. 08.

8.00 to 9.00 a.m. Breakfast (Idli, Chatni, Sambar, Mysore Pak, Tea, Coffee, Milk)

Registration,Payment of allowances against coupons,

Appointment of volunteers,

Appointment of artists.

9.00 to 10.30 a.m. Invocation song, Lighting of oil-lamp, Welcome address, Speeches by members (3 Mts. each)

10.30 to 11.30 a.m. Lucky Dip, (9 draws of Rs. 3000, 2 draws of Rs. 4000, Total Rs. 35,000)

11.30 to 12.30 p.m. Songs and Dance, (5 Mts. each item), Variety entertainment, Games (if time permits)

12.30 to 1.30 p.m. Lunch (Pulav, Pachhadi, Rice, Sambar, Potato Ghashi, Baingan Upkari, Sweet Appam, Papad, Pickles, Payasam)

1.30 to 3.00 p.m. Group Photo Sessions. Games, Songs, Dance, Variety entertainment (if time permits)

3.00 p.m. Besan Ladu, Banana chips, Tea, Coffee, Milk and End.

We have to vacate the hall by 3.00 p.m. or soon afterwords.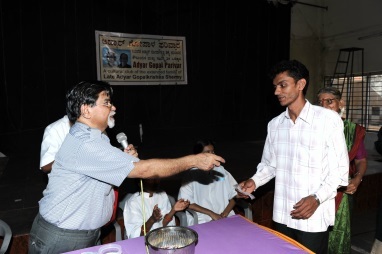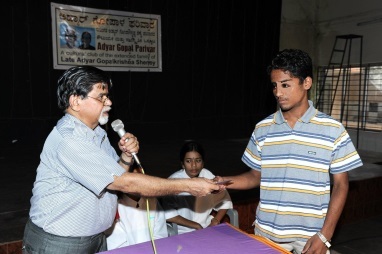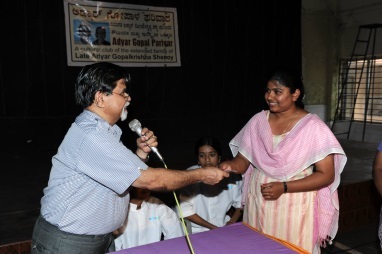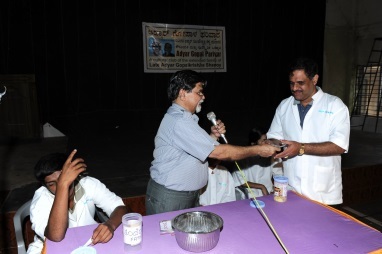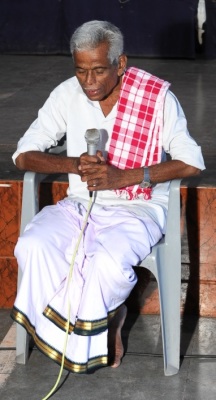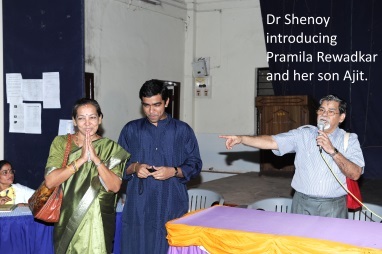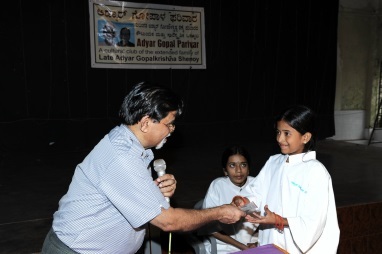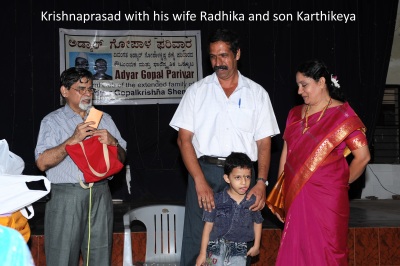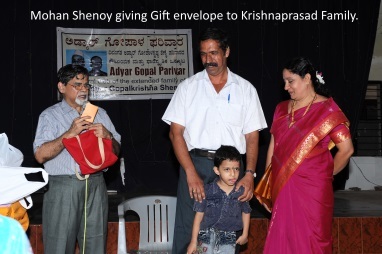 Subray Prabhu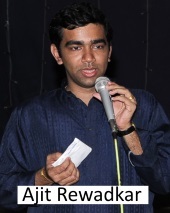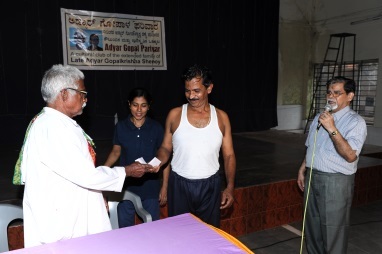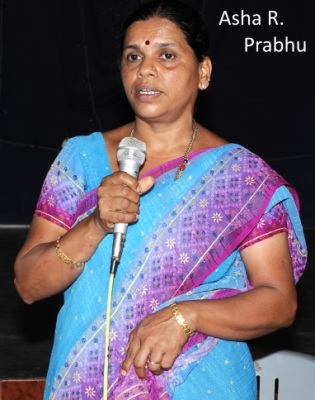 Baddur Krishnaray gifting Mallyas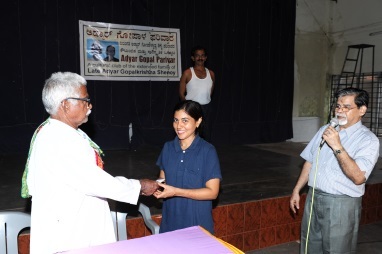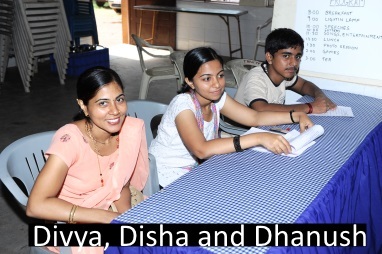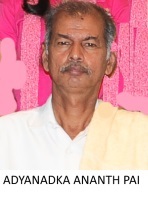 Baddur Krishnaray Prabhu

Baddur Krishnaray Prabhu and Divya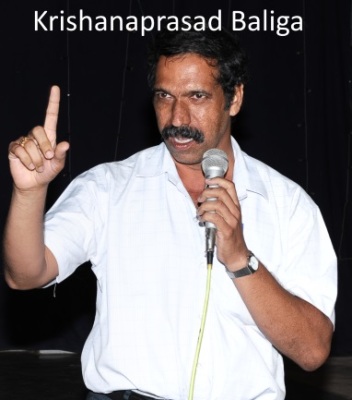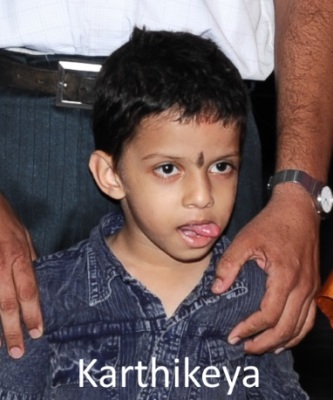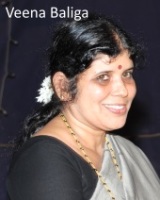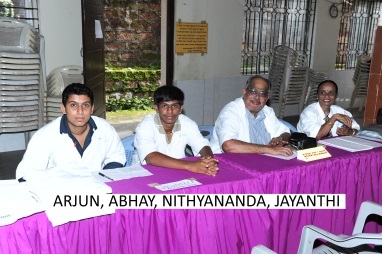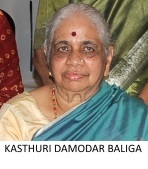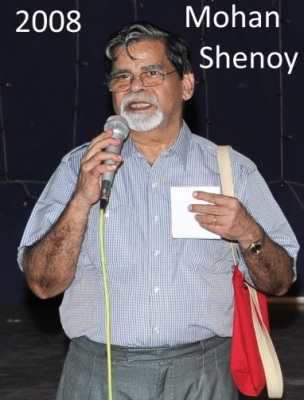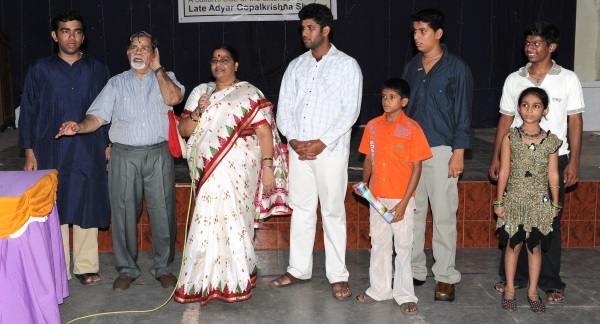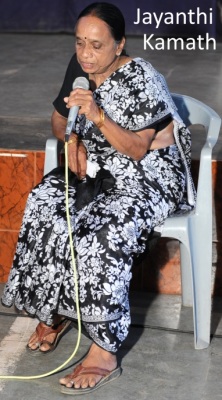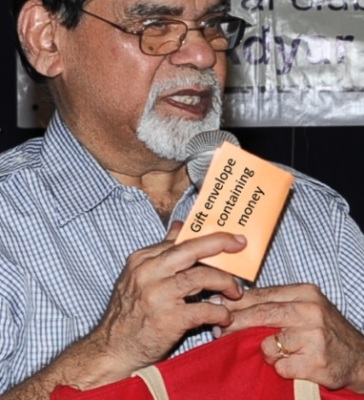 From L to R: Ajit, Mohan, Shanthi, Vivek, Arjun, Abay, In front: Madangopal, Suma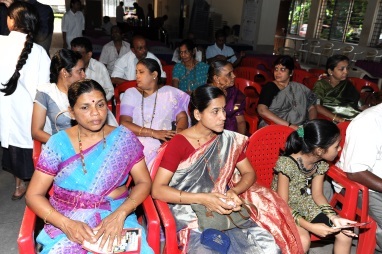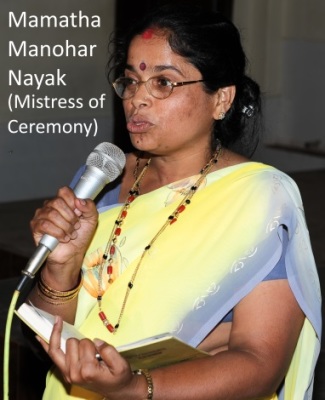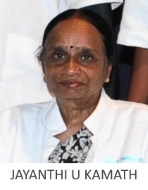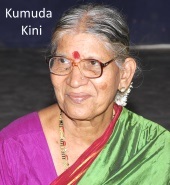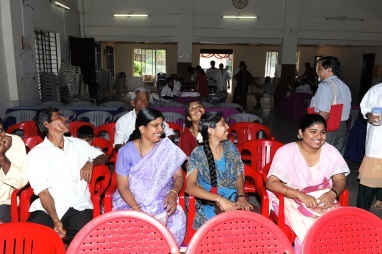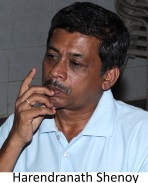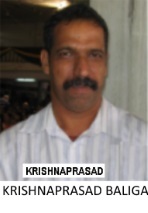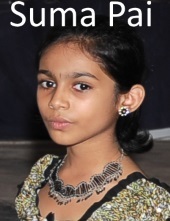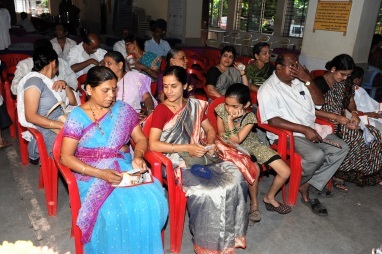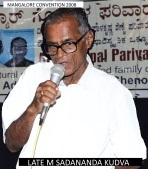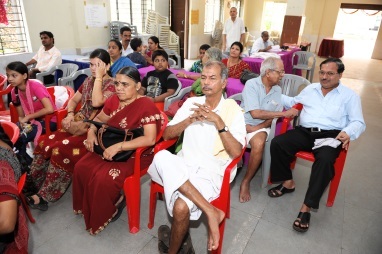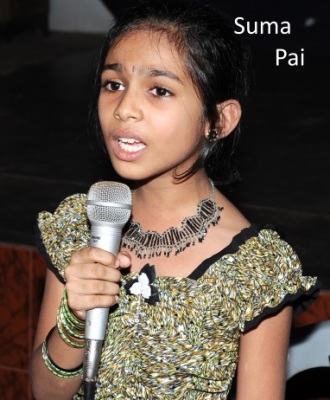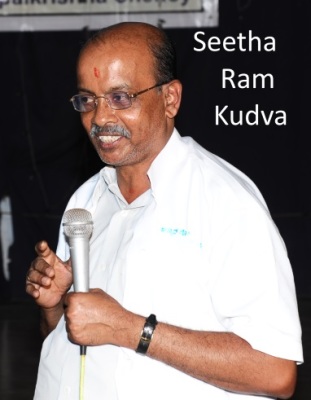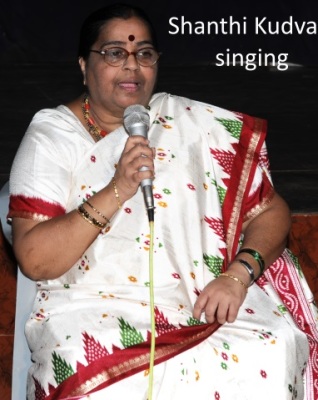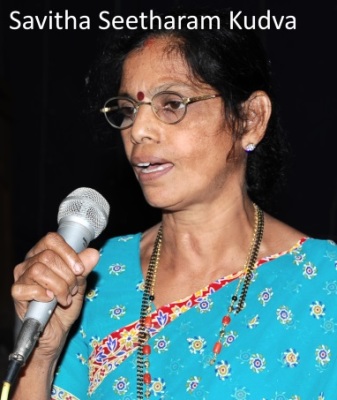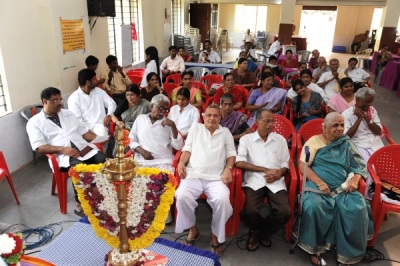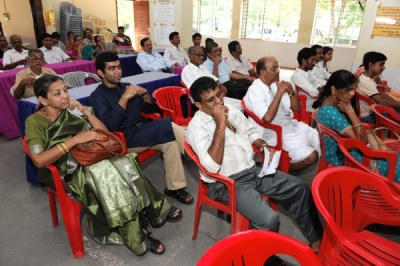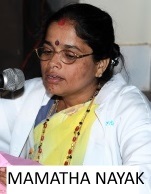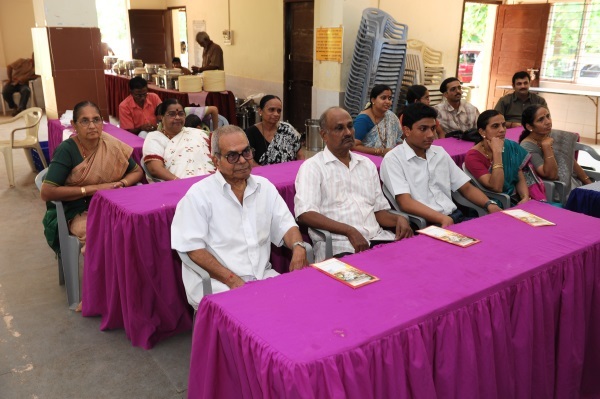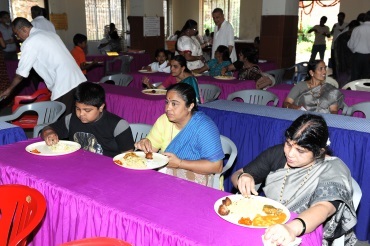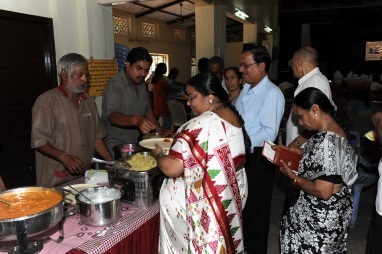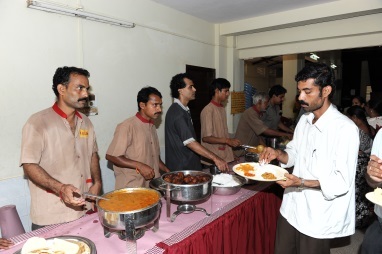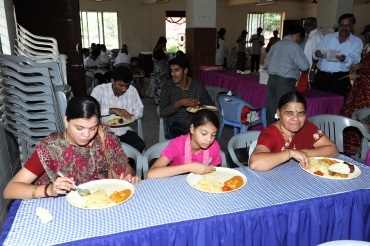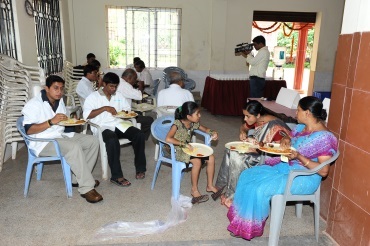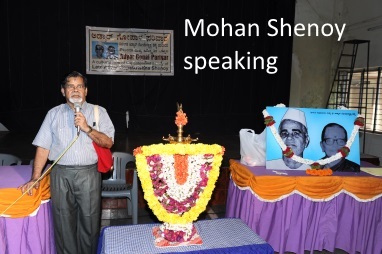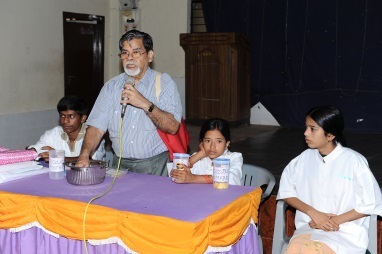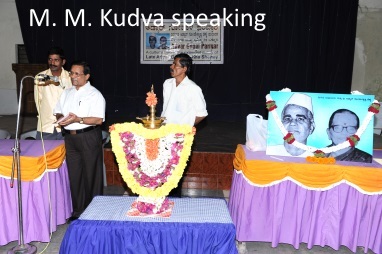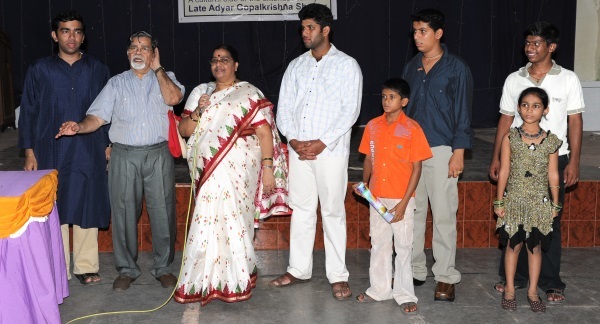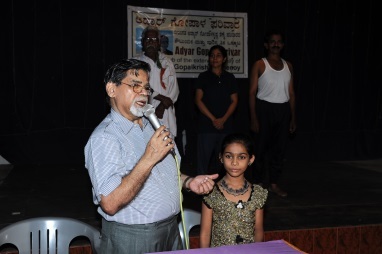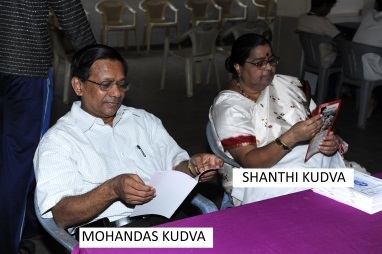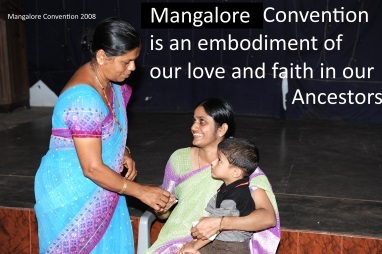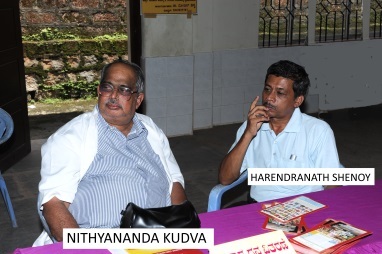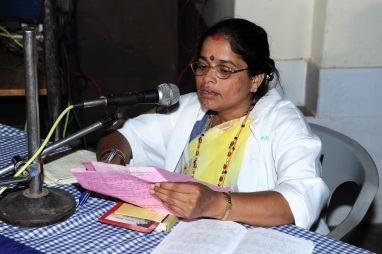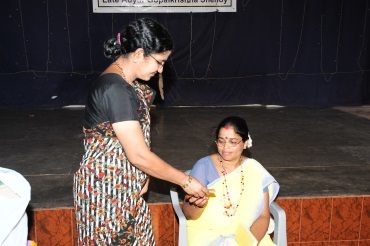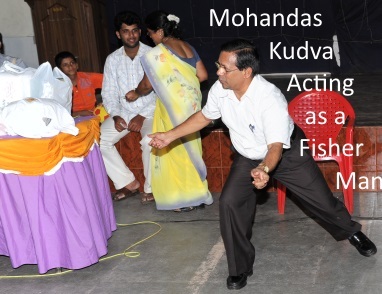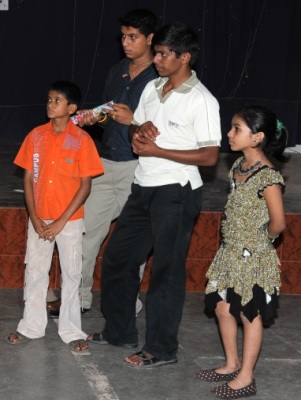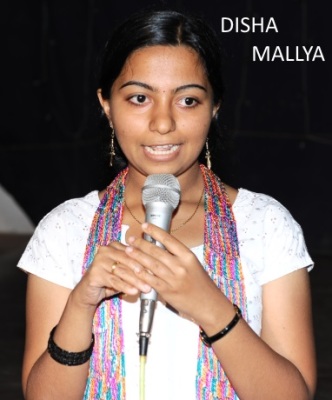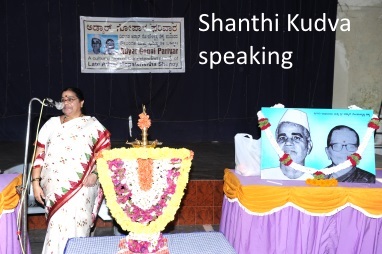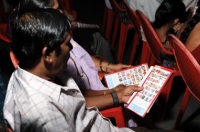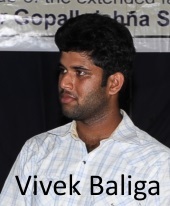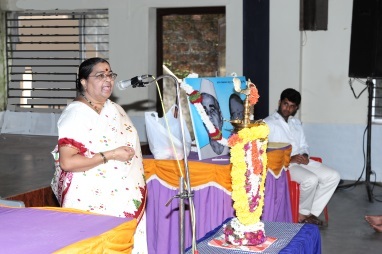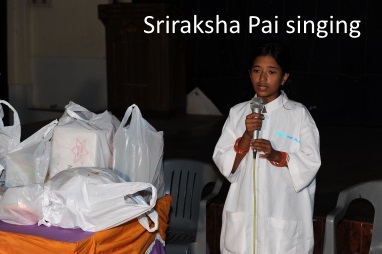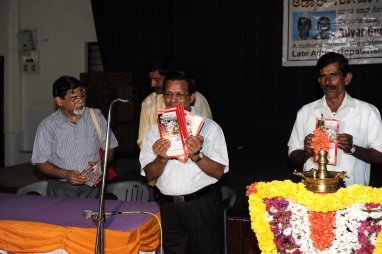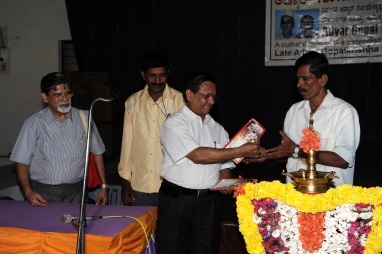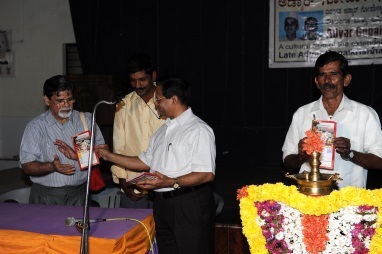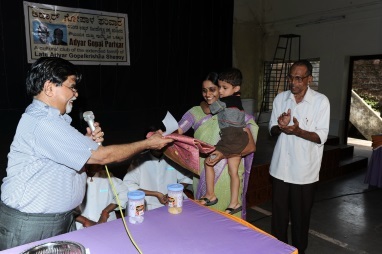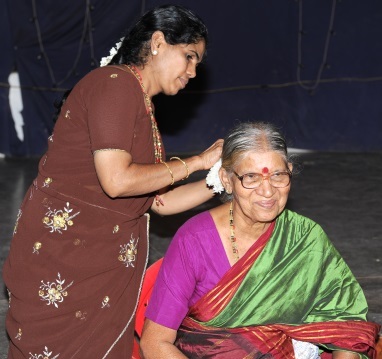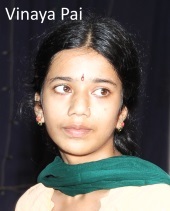 Nandini fixing flower in Kumuda's hair